Latest News
This section will be regularly updated with news items and blogs.
WIN A FULL COURSE TO PASS YOUR BIKE TEST!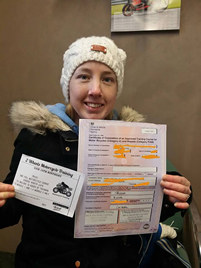 In April 2017 we are celebrating our 10th Birthday. From Monday 9th January 2017 until the end of June 2017 everyone who takes their CBT with us can buy a raffle ticket for £1. The lucky winner will receive a full course to pass their bike test, it will include 13 hours of training, one module 1 and one module 2. The package is worth £470!
For everyone that didn't take a CBT with us, they can buy a raffle ticket for £10. All money raised will go to charity, whether it be a quid or a million quid! Full terms and conditions available by January 31st 2017.
Thank you to Carley McQuillin on being the first to take advantage of our Free Course Raffle :-)
New CBT video and updated guide for learners from the DVSA.
DVSA has published a new video about how compulsory basic training (CBT) works. This short video is designed for learner riders.
Our new look website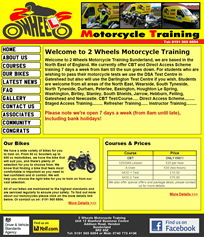 Welcome to our new look website, we hope you like the new design & colour scheme.